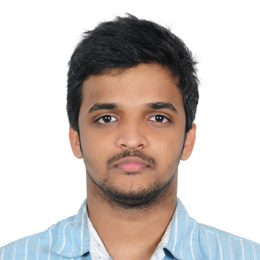 Kannan P R
Posted by
ICS Admin
Under On
October 16, 2018
Kannan is a qualified Certified management accountant, a US certification signifies that the holder possesses knowledge in the areas of financial planning, analysis, control, decision support, and professional ethics. He also posses over 5 years of experience in the areas of budgeting, forecasting, ratio analysis and due diligence. Born with the number crunching mindset, and analytical abilities, he always excelled in all levels of his career. Currently, providing JnJ services based on Frankfurt, his skills are quickly getting attention.
---
Bibin Jose
Posted by
ICS Admin
Under On
BIbin has 5 years' experience overseeing the financial operations of organizations. He is a non-profit management guru. Additionally, He specialised in Individual and corporate taxation include both direct and indirect taxation. His energy and enthusiasm always acknowledged by his clients
---
Binisha P Ram
Posted by
ICS Admin
Under On
Accomplished Finance MBA executive with broad experience and recognized success in accounts, compliance and payroll. Highly advanced finance & accounting skills, coupled with her forte in building complex forecast models enable her to perform investment bank grade analysis, leading to professionally prepared financial statements
---
Rizwan Haq
Posted by
ICS Admin
Under On
His experience is concentrated in serving individuals, small and middle market business, and not-for-profit organizations. He chosen a different path to serve his clients in the areas that are the most critical for them to succeed. He likes to work as a partner in obtaining results for your organization.
---
Nithin Antony
Posted by
ICS Admin
Under On
Nithin brings with himself a vast reportoire of knowledge and expertise in the field of financial consulting into the board. Known for his mastery over numbers and rather exceptional analytical prowess, he quit a lucrative corporate career and started his own freelance consulting. In no time, he was able to establish himself as one of the popular financial consultants in the city.The wealth of experience he brings to the table is unparalleled and it would be our client's privilege to tap into that
---
Jinu Thomas
Posted by
ICS Admin
Under On
6+ years of experience in top-tier Business ,Management Start-up consulting and Corporate Finance firms. 100+ projects completed advising on. Jinu Specialised in Business Plans, Feasibility study ,Financial Modelling ,investment analysis, pricing analysis etc. Being a tech savvy Jinu is also skilled in digital marketing and web development strategies. He has a passion for spreadsheet based solutions and has a diverse experience from his investment banking background and freelance practice
---
Nijil Raj PK
Posted by
ICS Admin
Under On
Nijil enjoy working with growing companies and bringing his CFO experience to their business, giving them professional expertise without the burden of a full time employee. He worked with companies from seed stage all the way up to publicly traded companies. He is capable of handling all things a CFO/Controller/Accountant would – financials, cash flow, budgeting, forecasting, working with auditors, audit reporting, and more.
---