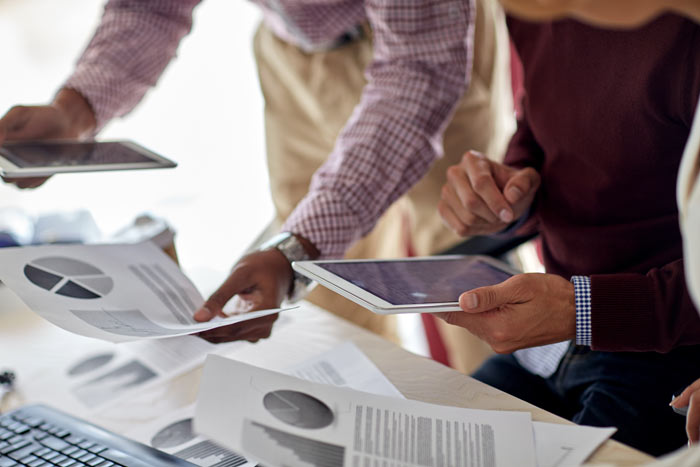 Why you should conduct Feasibility Study before investing
Posted by
ICS Admin
Under
Financial Planning
On
July 25, 2018
A feasibility study before investing will help you to determine the profitability of a business venture. Before starting or expanding a business, it is imperative that entrepreneurs & investors check the feasibility of the venture. Feasibility study helps to analyze the viability of the business and the chances of having successful business outcomes. Business managers make use of feasibility studies to evaluate the positive & negative aspects of a new business. This is performed to find out whether their time &money is worth investing or not.
The success of a business is dependent upon financial, legal, technological factors and available resources. A feasibility study will calculate the approximate return on investment. This procedure can also be used to find out the various challenges, threats and unforeseen circumstances that might affect the business in future.
Feasibility studies also forms a part of marketing strategies as it can be used to convince investors or banks to invest in the business.
Following are a few factors that can be determined by performing a feasibility study:
Amount of capital required to launch the business
Budget plan & working capital to operate business
Number of employees required and their pay scale
Machinery/Equipments required and their specifications
Logistical problems & all other business-related problems
Approximate timelines for project launch & establishment
Let's have a look at the important components of a Feasibility Study:
Description – consists of the business plan & layout, products or services offered & their application
Organizational Feasibility – a detailed study about the management, company background/history, legal framework and organizational competencies.
Market Feasibility – a brief about the industry, market demand, potential competitors, sales data, etc
Financial Feasibility– data regarding amount of capital required, sources & ROI
Technical Feasibility –details on services/products, logistics and required materials & resources.
Environmental & Cultural Feasibility – a study about the impact of business on the environment and local culture should be performed
Feasibility study report
A feasibility study report is prepared to during the feasibility study. Extensive research & analysis is conducted to carry out the study. A typical feasibility report may contain the following factors:
Project description
Introduction, Industry profile, Business goals, Application of the product/service, Market survey, Competitors, etc
Details of manpower & technical layout
Production volume, sales prices, area of distribution, market shares, etc
Marketing plans – national/global
Critical factors that affect profitability & innovative approaches
Finances required for business & their sources – capital funds, operations costs, total costs, cost of fixed assets, etc
Important financial documents – cash flow statement, balance sheet, depreciation chart, etc
Legal requirements and tax obligations.
Details of raw materials & their sourcing
Technical challenges and impacts on the environment
Time chart for project implementation & completion (if applicable)
The main objective of a feasibility study is to determine significant problems that may occur during the business process and possibility of alleviating these obstacles to successfully pursue the venture. If you are planning to launch a new business or expand your existing business, approach a good financial consultant who can conduct a feasibility study.
---